AsiaN goes with 'straight red pine tree' spirit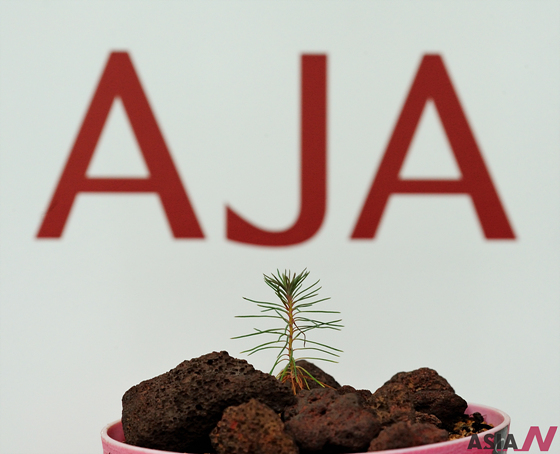 Dear Reader,
Here is a baby red pine tree that totally looks the part of a pine forest.
Kim In-Seok, staff writer of the Seoul Newspaper and also a member of the Asia Journalist Association Steering Committee got some seeds at 'The Pine Tree Planting Campaign' conducted by Munhwailbo in last April. He raised it to the size of a little finger and then contributed it to AsiaN.
AsiaN delivered by the Asia Journalist Association and this baby red pine are just born and we register our births to our dearest readers.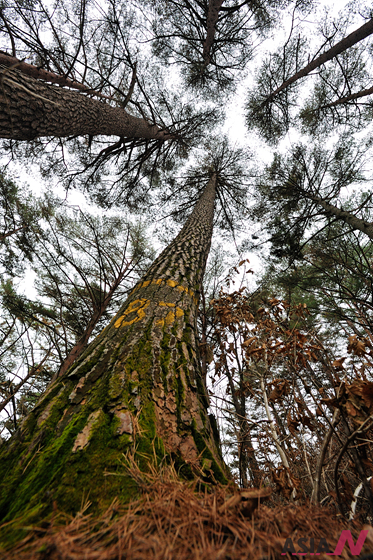 A grownup red pine next to the baby was taken by AsiaN on 8th at the Munsu Mountain of Bonghwagun, GyeongBuk Province.
Red pines are found along the Baekdu Daegan Mountain lines and they grow straight facing up the sky. Their growth rings are dense so that they hardly decay or bend and it is difficult to know their age with thickness alone.
At the red pine tree forest, grownups more than 100 years, young pines, ordinary pines and other trees are living together.
As red pines grow with water, earth, wind and the sunshine, AsiaN would like to go on a long journey with our readers happily adopting your various voices and views.
We will always look around carefully and make sure that we are on the right path. We will never let our dreams and passion go away so that this baby red pine can grow bigger and taller like the one below him after one hundred years from now.
All your encouragements and reprimands are precious nourishment for AsiaN. With open eyes, open ears and open hearts, AsiaN will communicate on behalf of Asia's dream and Asia's challenge.
We would like to ask you to keep a close eye on us so that we can grow straight on the right path never forgetting our determination of the first day.
AsiaN  news@theasian.asia